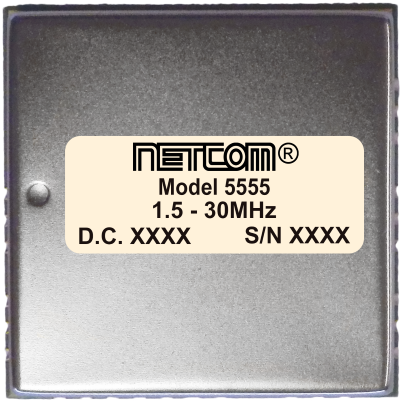 5555-5
Netcom's 5555 is a tunable filter covering the frequency range of 1.5MHz to 30MHz. The filter has been designed using three bands of tunable filters.
This 1.5-30MHz tri-band filter is offered in a small integrated SMT package to support applications where compact design, power requirements, and board layout flexibility are important. It meets the vibration and shock
requirements of systems used inground-mobile and airborne
environments.
Specifications
Performance
Mechanical
Ordering Information
Evaluation
Serial Address
More Details
Specifications
Frequency Range
1.5 to 30 MHz
BW (Typical)
5.3%
Impedance (Input /Output) – Typical
50 Ω
Fc + 10% Selectivity – Typical
< -19dBc
2Fc
< -60dBc
Tuning Speed Typical
80 µs
Tuning Speed Min\Max
40us\150 µs
Insertion Loss Typical
3.5 dB
Insertion Loss Max
4.5 dB
Return Loss Min
8.5 dB
Tuning Channels
1.5MHz – 4MHz
250
4.0MHz – 10MHz
249
10MHz – 30MHz
249
RF Input Power (P1dB)
1.5MHz – 4MHz
20dBm
4MHz – 10MHz
27dBm
10MHz – 30MHz
28dBm
In Band Power Handing Max
30dBm
Out of Band Power Handing
33dBm
IP3
1.5MHz – 4MHz
31dBm
4MHz – 10MHz
38dBm
10MHz – 30MHz
39dBm
Vcc
4.75 – 5.5V
Vbb
93V – 125V
DC Current Max
260 mA
Operating Temperature Range
-40 to +85°C
Control Interface
SPI Interface
Dimensions [L x W x H]
2.2 x 2.2 x 0.5 inches

55.9 x 55.9 x 12.7 mm
Performance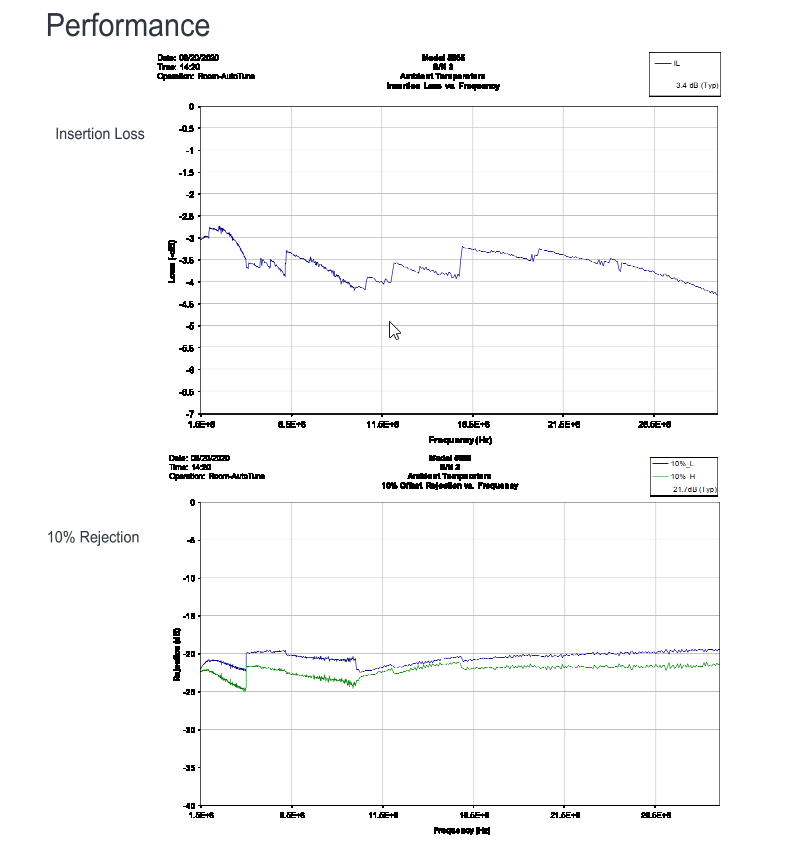 Mechanical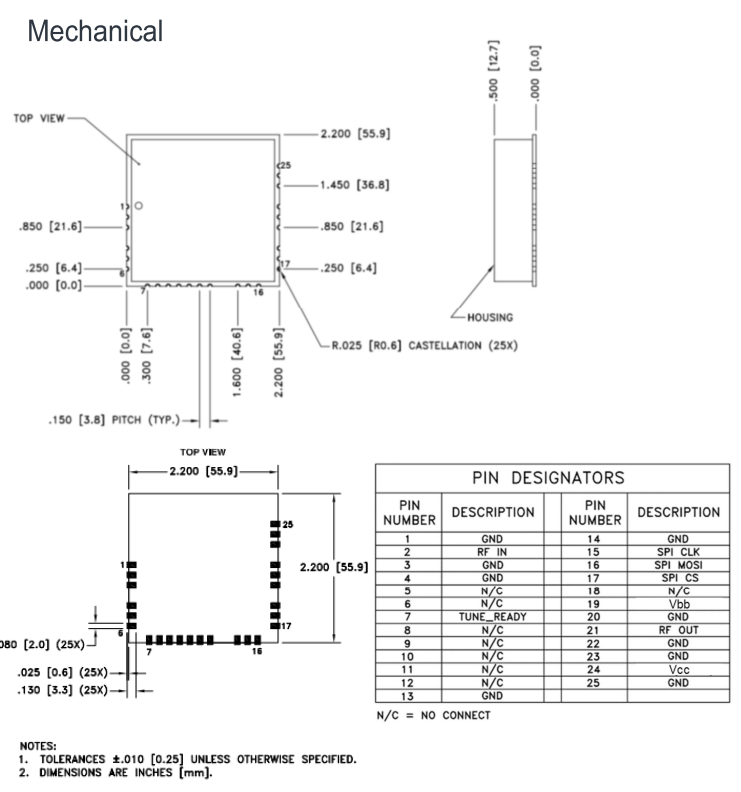 Ordering Information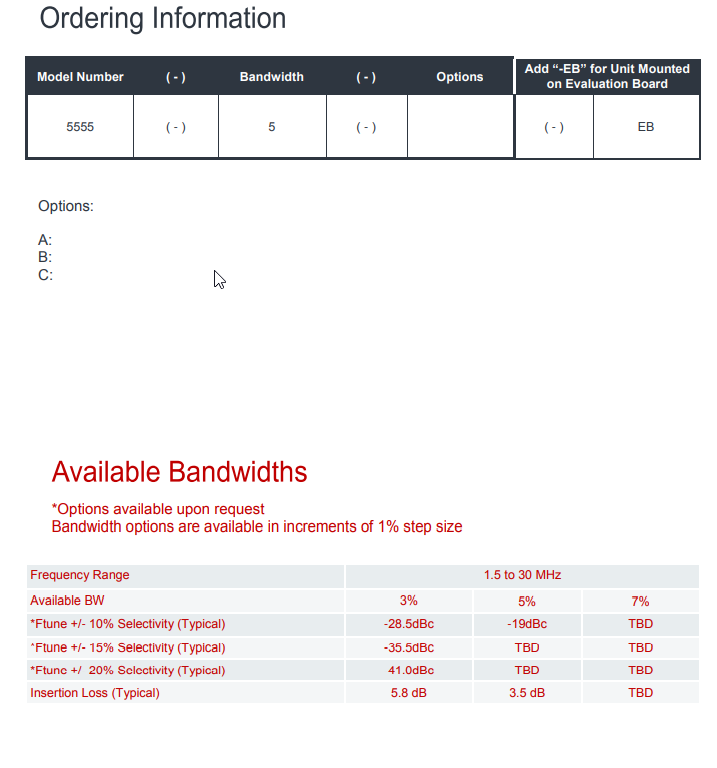 Evaluation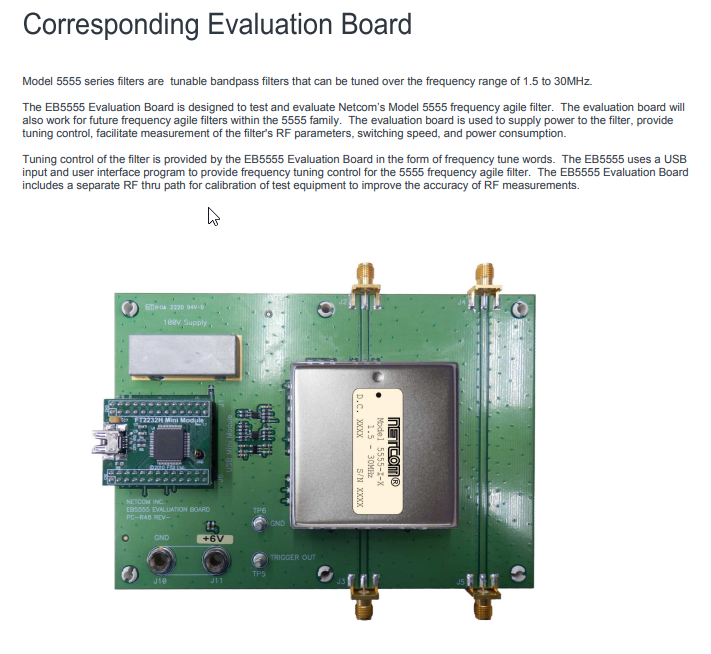 Serial Address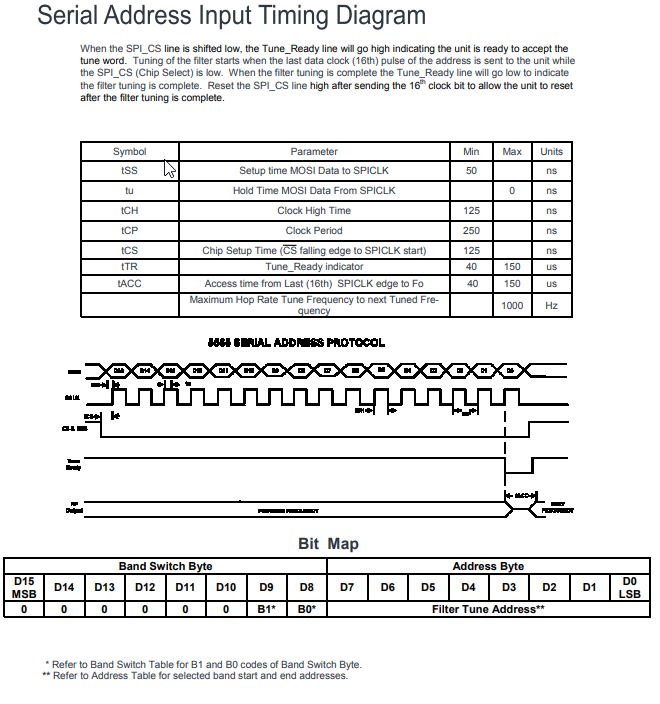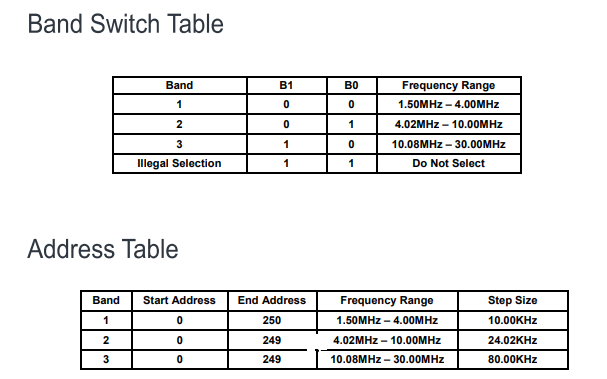 More Details