Quality
Netcom's Quality Policy
We at Netcom strive to provide our customers with the highest quality products and services we can deliver. In order to achieve that goal, we created our Quality policy:
Q = Quality (Products and Services)
We will meet or exceed our contractual obligations for product quality;
D = Delivery (On-Time)
We will deliver all products within the 'on-time' delivery period agreed to;
I = Improvement (Processes and Systems)
We will continuously improve our products, processes and systems using the Corrective and preventive Action System;
T = Training (For Better Customer Service)
We will train our personnel so that they are able to better serve our customers.
At Netcom, we know Quality Does IT!
Netcom's quality management system has been certified under ISO 9001-2008. The current certificate is attached:
Starting March 2022 the certificate is attached:
The QA Department incorporates APQP, prototype approval, and part qualification processes for all new product development. In-process and final inspections are used within the manufacturing process and random manufacturing process audits are used to ensure quality compliance. In addition to ISO certification, Netcom undergoes numerous customer audits annually to confirm conformance
Terms and Conditions
As supplier to our customers (Link)
As purchaser from our vendors (Link)
Registration
Netcom is registered with the U.S. Department of State, Directorate of Defense Trade Controls.
Netcom is registered with SAM/CCR and ORCA
Netcom is also a vendor within iRAPT/WAWF.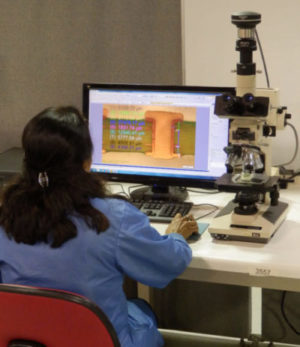 Reach
Policy Statement
With the European Union's (EU) adoption of "REACH" (Registration, Evaluation and Authorization of Chemicals) regulation # 1907/2006, Netcom has developed procedures within our Supply Chain and Quality systems to ensure compliance. As a supplier, Netcom identifies the presence of Substances of Very High Concern (SVHCs) from the updated Candidate List and communicates their presence to our customers.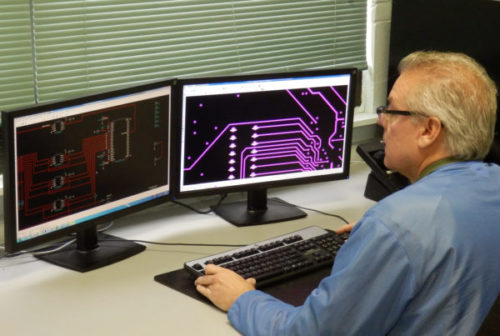 Conflict Minerals
Policy Statement
Subsequent to the U.S. Government passing the Dodd-Frank Wall Street Reform and Consumer Protection Act (the Dodd-Frank Act), Netcom has incorporated procedures necessary to disclose pertinent information to our customers. In section 1502 the act requires all US publicly traded companies to file disclosures and reports with the U.S. Securities and Exchange Commission related to the use of conflict minerals in the products they manufacture. These minerals being gold, tantalum, tin & tungsten or their derivatives that are part of the mining or mineral trade in the Democratic Republic of the Congo or any of the adjoining countries. Netcom's goal is to meet our end Customer's requirements to follow the Electronic Industry Citizenship Coalition (EICC) and Global e-Sustainability Initiative (GeSI) guidelines. The EICC's and GeSI's work includes the Conflict-Free Smelter Program and the Conflict Minerals Reporting Template.
Counterfeit Parts
Policy Statement
In accordance with the 2012 National Defense Authorization Act, Netcom strives to detect and avoid counterfeit parts in the supply chain. As such, Netcom has established polices and procedures to eliminate any counterfeit parts. Please click on the link to read Netcom's policy statement.
Code of Ethics
Policy
Netcom's Code of Ethics and Business Conduct sets forth the commitment of Netcom to conduct our business in accordance with the highest ethical standards and in compliance with all applicable laws, rules and regulations. Please click on the link provided to review Netcom's written policy.